Doña Ana County Early Childhood Education Coalition
When the Success Partnership formed in 2014, community leaders came together and identified early childhood education as the springboard for which all knowledge is built. Appropriately, the Doña Ana County Early Childhood Education Coalition (ECEC) emerged as the first pipeline of focus in the prenatal to career spectrum of our work.
Our Mission is to ensure every child in Doña Ana County has access to quality early childhood education. The ECE Coalition organizes, embraces, and communicates the needs and ideas of three primary goals (Action Networks): Children are Born into Healthy Homes, Children Are Ready for School, and The Early Childhood Workforce is Supported.
Early Childhood Education Coalition Depths of Relationships Survey
In 2014, Ngage New Mexico began building a network of committed leaders to improve the lives of children aged 0-8 in Doña Ana County. In the Fall of 2017 and 2020, the Success Partnership's Early Childhood Education Coalition members participated in a survey to examine the depth of their relationships. The survey data was compiled and analyzed by our backbone partner, The NMSU Center for Community Analysis. The Depths of Relationships (DOR) survey results show huge increases in inter-organizational partnerships and collaborations dedicated to providing access to quality care and early educational opportunities for our children.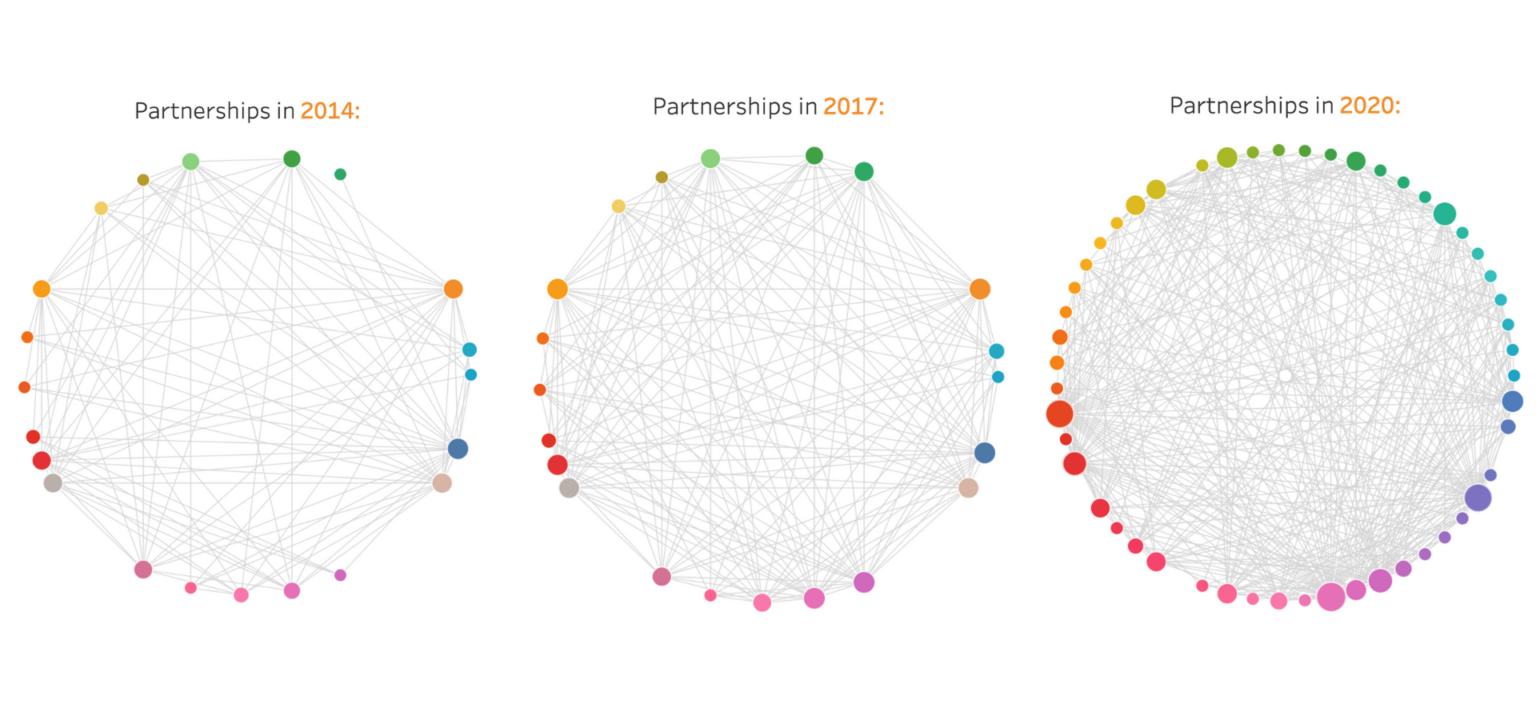 Between 2014 and 2020, the number of Early Childhood Education partnerships in Doña Ana County increased by 159%!
Each circle represents an ECE Coalition Action Network member, and the size of the circle represents how many partners that organization has. The gray lines represent a partnership between two organizations. *Note: Some organizations were unable to participate in every survey.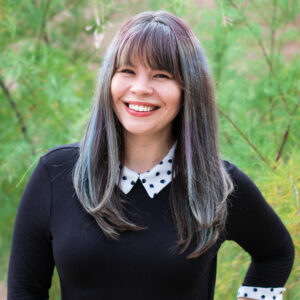 Join Us!
Get in touch with Cesia Otero, DACECE Coalition Coordinator